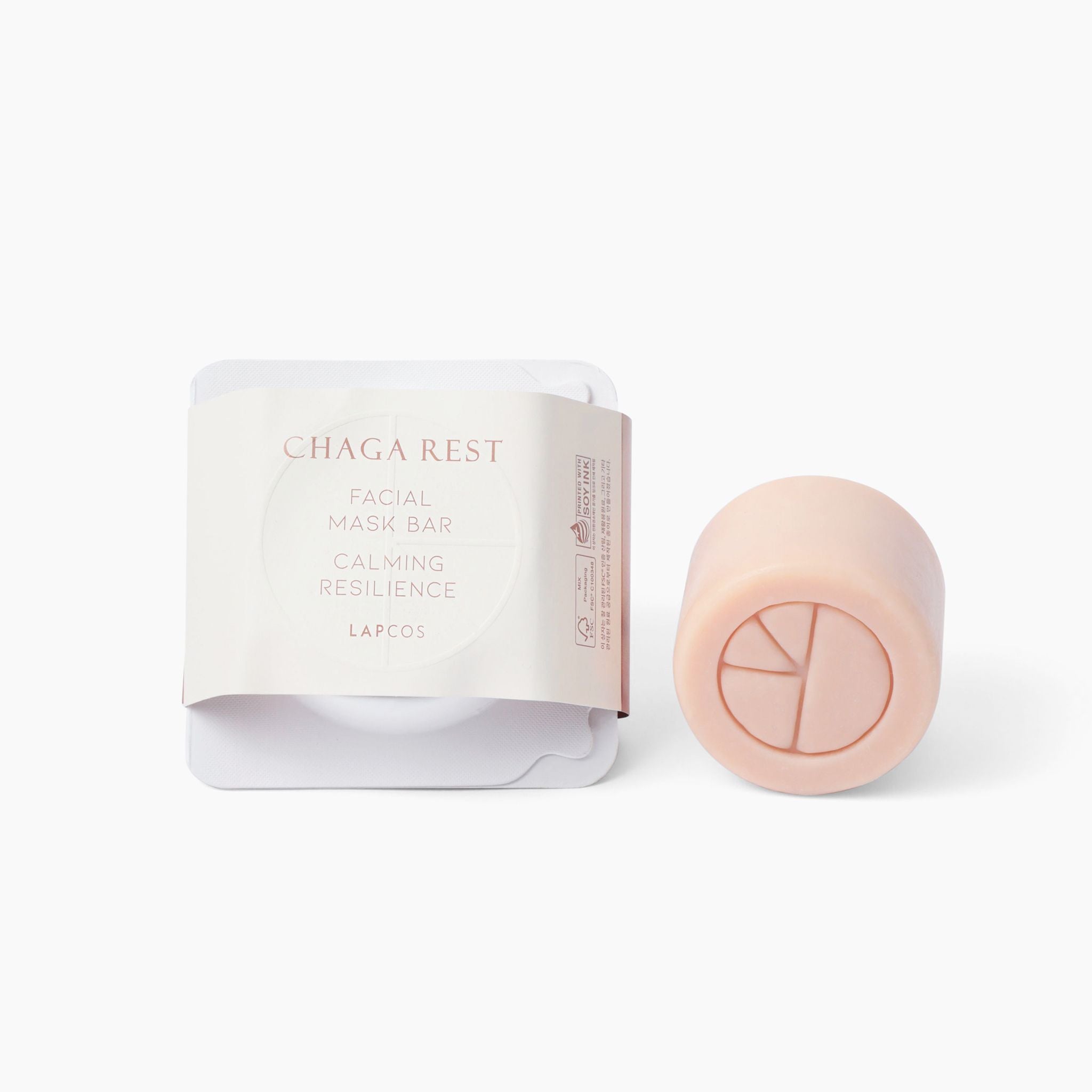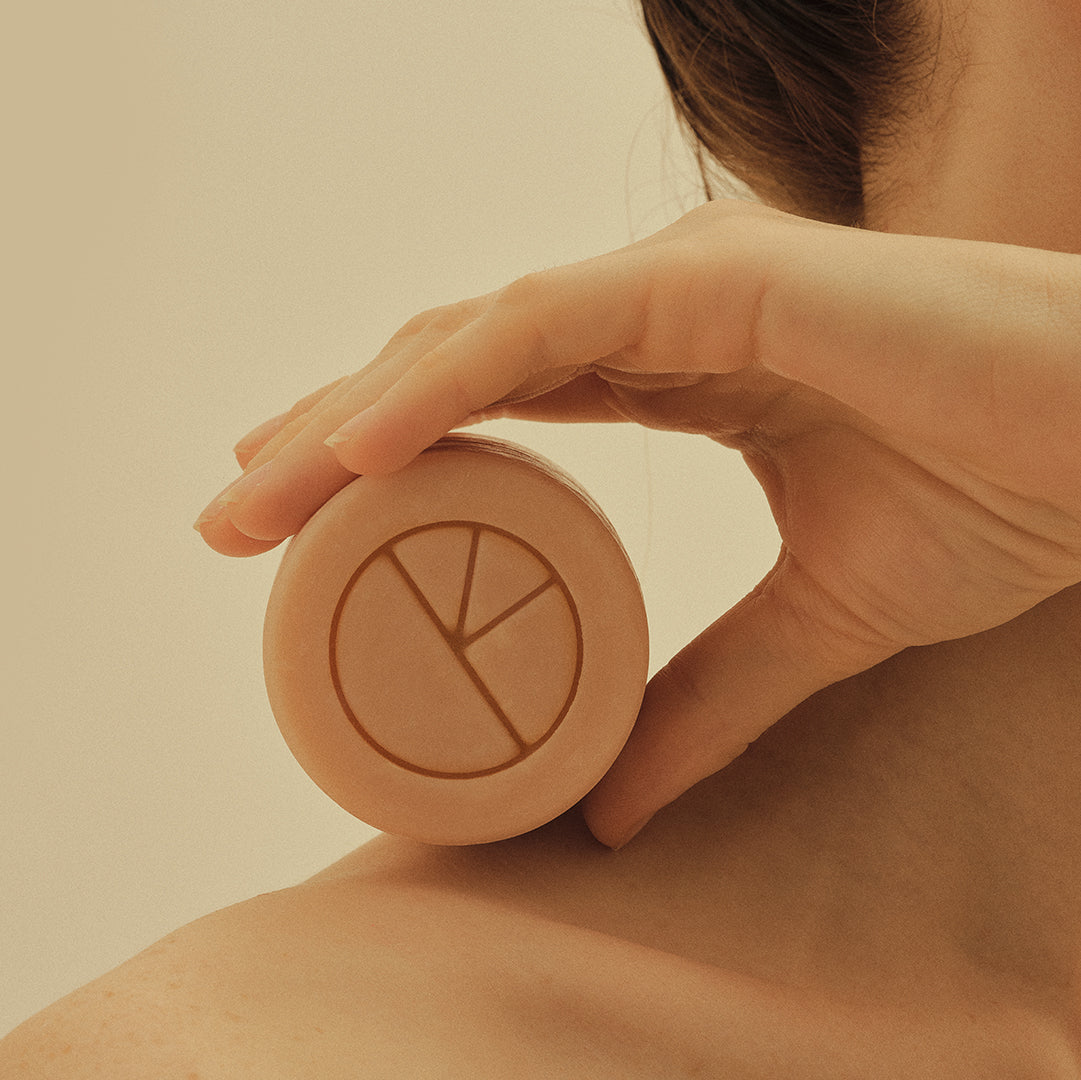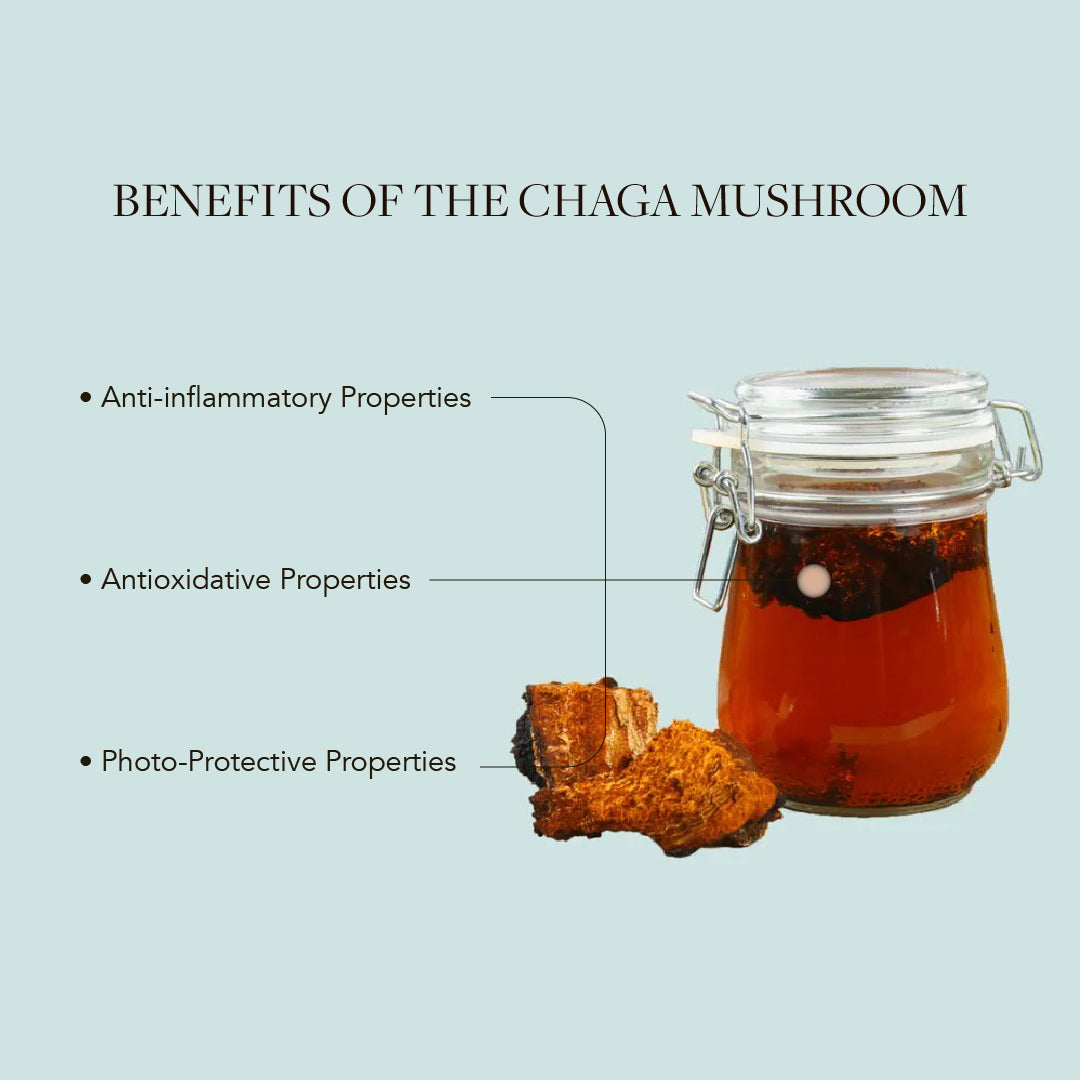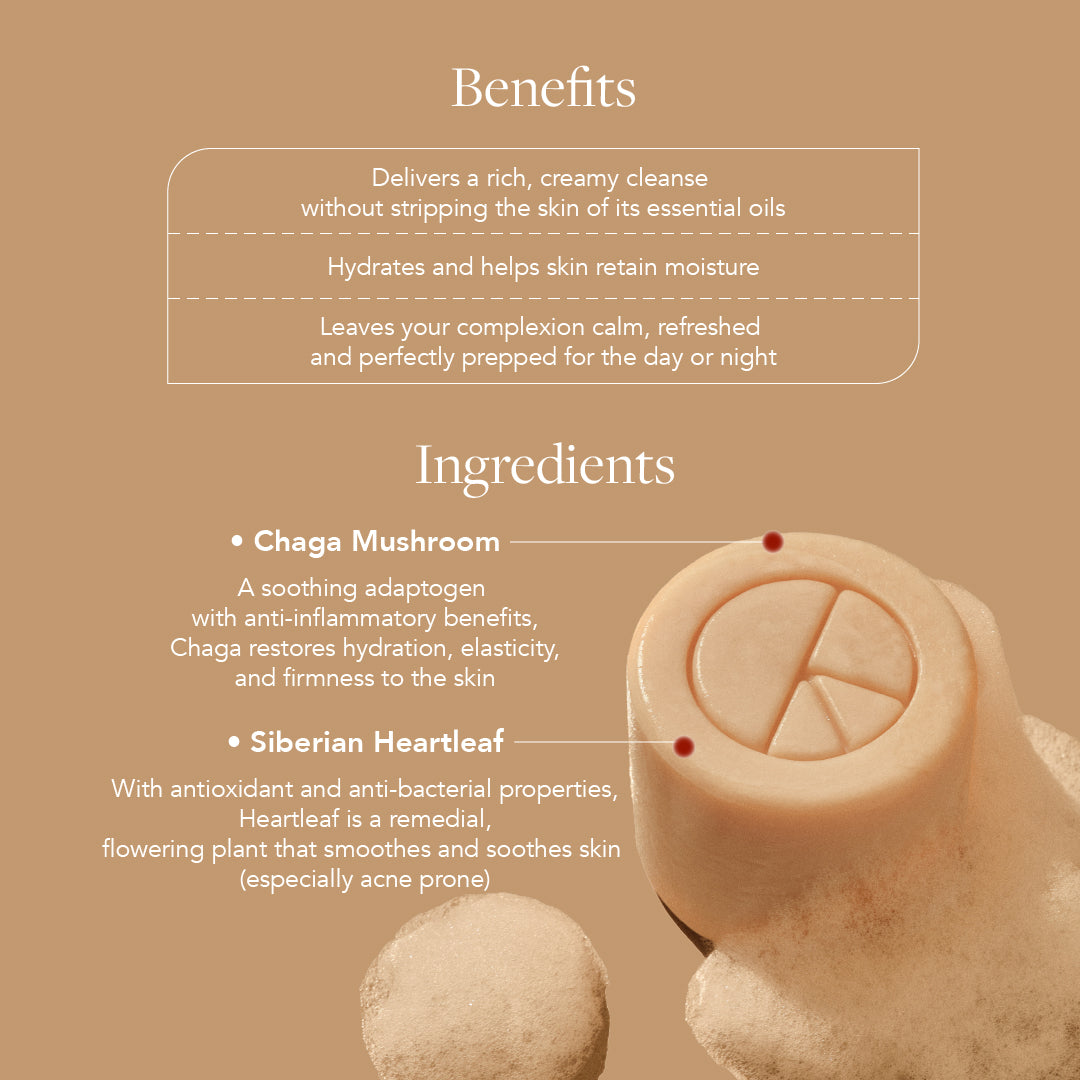 Chaga Rest Facial Cleansing Bar
No ordinary cleansing bar, our Chaga Rest Facial formula is an indulgent yet light and gentle cleanser that harnesses the natural beautifying power of plants. The purifying formula is enriched with Chaga Rest, our proprietary adaptogen blend of Heartleaf, grown in pure Siberian Silver Birch Trees and Chaga Mushroom. 

These time-honored, potent plant-based ingredients deliver replenishing moisture and soothing effects for even the most sensitive skin types. Visibly clarify, balance, and hydrate your complexion, while removing makeup, impurities, and excess oil. A calming aroma and creamy lather leaves skin squeaky clean, bright and clear.
Benefits:
+ Delivers a rich, creamy cleanse without stripping the skin of its essential oils
+ Hydrates and helps skin retain moisture
+ Leaves your complexion calm, refreshed and perfectly prepped for the day or night
Ingredients:
+ Chaga Mushroom: A soothing adaptogen with anti-inflammatory benefits, Chaga restores hydration, elasticity, and firmness to the skin
+ Siberian Heartleaf: With antioxidant and anti-bacterial properties, Heartleaf is a remedial, flowering plant that smoothes and soothes skin (especially acne prone)
Directions:

Wet skin with clean water and apply soap to hands 

Apply to moistened skin of the face and/or body. 

Massage into skin gently and rinse well with warm water.

Pat skin dry with a clean towel or air-dry.

Full Ingredient List: 
Cocos Nucifera (Coconut) Oil, Elaeis Guineensis (Palm) Oil, Water, Sodium Hydroxide, Pogostemon Cablin Oil, Calamine, Sodium Polyacrylate, Zea Mays (Corn) Starch, Kaolin, Rosmarinus Officinalis (Rosemary) Leaf Oil, Inonotus Obliquus (Mushroom) Extract(1,099 ppm), Glycerin, Methylpropanediol, 1,2-Hexanediol, Theobroma Cacao (Cocoa) Fruit Powder, Ethylhexylglycerin, Houttuynia Cordata Extract, Butylene Glycol, Beta-Glucan
Chaga Rest Facial Cleansing Bar
FAQ
Is Lapcos cruelty-free?
Yes, we provide cruetly-free care from hair-to-toe. We're proud to share that testing on animals in South Korea - where our products are researched, developed & manufactured - has never been tolerated.
Can I recycle your products?
Yes, all of our products are recyclable and we encourage everyone to recycle them to reduce our collective footprint on our shared planet. Simply wash out the product packaging and if the item is a bottle or jar, be sure to seperate its parts like the bottle from its cap or pump. For more information check in with your local recycling facility.
How do I know my skin type?
Skin concerns vary from person to person and season to season. Learn your skin type by washing your face and letting your complexion rest product free for a few hours. Check in again and notice whether your skin feels normal, dry, oily, or a combination of dry and oily in different areas. This will inform which formulations will be most impactful for your skincare routine. 
What makes a good skincare routine?
There's no perfect skincare routine for everyone, as every individual has their own skin concerns. The best regimen is one that targets your unique skin concerns, suits your personal lifestyle, and leaves you feeling your best.
Shipping
Fast shipping
We offer free USPS or UPS shipping to domestic customers on orders totaling over $45 USD - excluding tax & shipping cost. We also offer 2 day shipping for a flat rate of $20. Shipping to Hawaii, Canada, Alaska + Puerto Rico is a flat rate of $20. We do not offer international shipping at this time, but we're working on it.
Order tracking
When your order has been processed and shipped, you will receive an e-mail notification from us which will include the shipping details and the tracking number, so you can keep an eye on your order's estimated arrival.
Get in touch
We're here for you. Please reach out to hello@lapcosusa.com for any additional questions or concerns and our team will respond in about 2-3 business days.