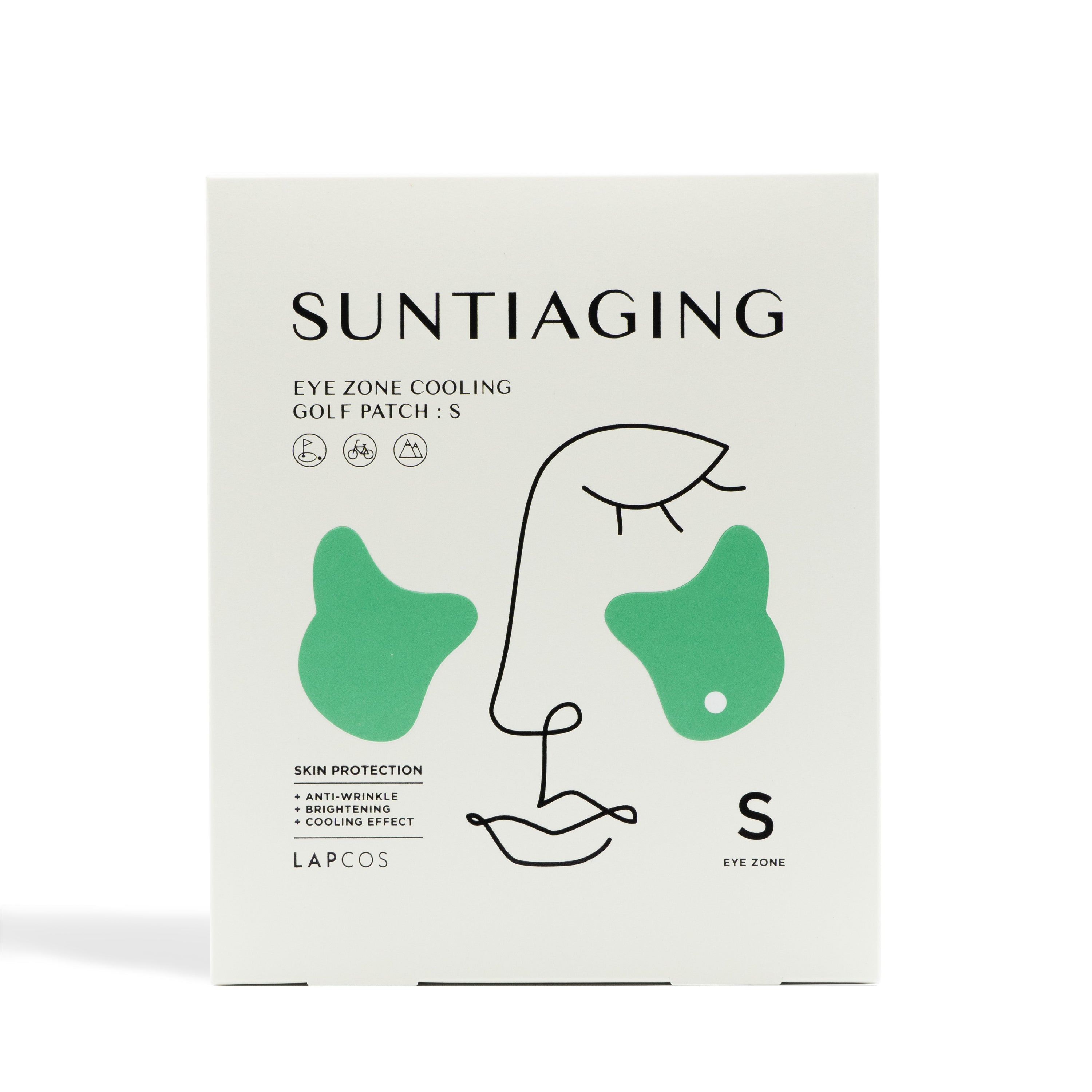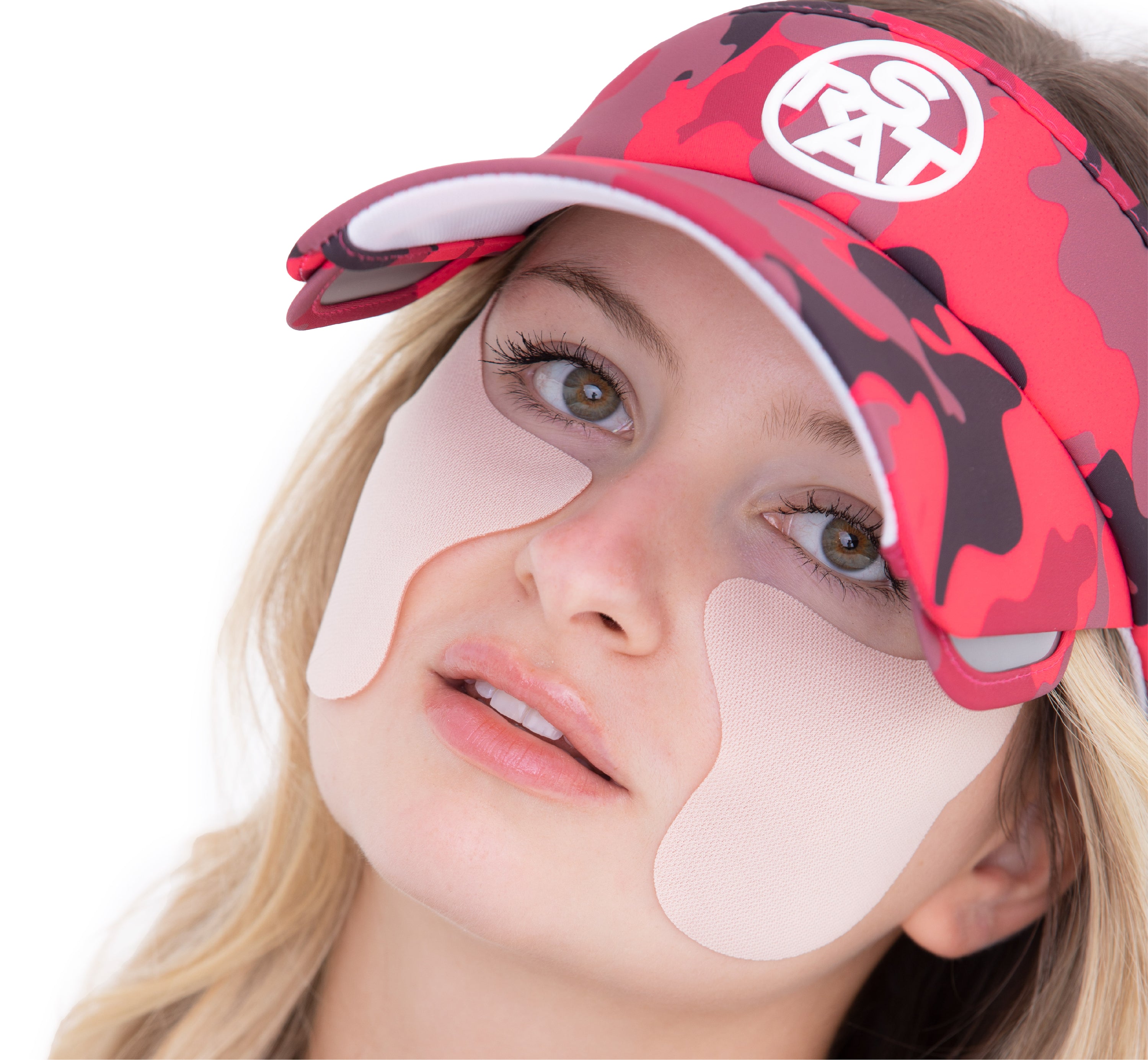 Active Glow UV Protective Patch 4-Pack
Description

Hero Ingredients

Details

Full ingredient list
The cornerstone of every effective, comprehensive skin regimen is defense. Meet our new special targeted Active Glow UV Protective Patch, formulated to defend the delicate skin around the eye and cheek area against discoloration and the signs of aging, caused by UV rays – even when you're on the go. Cooling and remedial, the fabric is made from moisturizing hydrogel and a certified UV-protection high-performance fabric that protects and encourages softer, brighter skin. The patch gently conforms to skin and stays firmly in place, so you can take your beauty routine on a run, to yoga, or the beach – wherever you find your happy place. 
Our Active UV Protective Patch is infused with Niacinamide, Panthenol, Hyaluronic Acid and Hydrolyzed Collagen to address the signs of aging, provide rich hydration and defend against aggressors – all at once. Panthenol and Hyaluronic Acid promote a healthy skin barrier by helping to increase moisture absorption and retention. This provides defense against harmful environmental aggressors and protective armor against future imperfections. Collagen revitalizes skin's elasticity and flexibility, while Niacinamide promotes a clear, smooth complexion. Together, the ingredients blend to enhance the luminosity of the face with long-lasting benefits. The patch even stays on and works its revitalizing powers on top of sunscreen and makeup!
Benefits:
+ Brightens uneven skin tone &  restores skin's youthful radiance
+ Helps protect from environmental damage for healthier, fortified skin
+ Helps skin attract and retain moisture, delivering intense hydration without a heavy feel
Marine Collagen
A complex protein sourced from fish that is easily absorbed by the skin, helping the dermis to retain moisture, enhance its natural collagen processes and glow with youthful vitality.
Panthenol
Also known as provitamin B5, Panthenol improves skin barrier function by binding to and holding water, leaving the dermis soft, smooth, and springy.
Niacinamide
A form of vitamin B3, this skin-restoring ingredient minimizes the appearance of pores and uneven skin tone and wrinkles, while maximizing skin radiance.
Ideal for these Concerns: Sensitivity, dullness, dryness 
Ideal for these Skin Types: Dull Skin, Damaged Skin
Formulated Without: Paraben-free, Alcohol-free, Phthalate-free, Sulfate-free, Gluten-free
Key Ingredient(s): Marine Collagen, Panthenol, Niacinamide, Hyaluronic Acid
Application Area: Eyes and Cheeks

How to use:
Remove the patches from their protective film. Place the patch on the under eye, cheekbone and cheek area. Leave on while enjoying outdoor activities. Suitable for use on top of sunscreen or makeup.
Water/Aqua, Glycerin, Dipropylene Glycol, Polyacrylic Acid, Agar, Niacinamide, Sodium Polyacrylate, Hydroxyacetophenone, Xanthan Gum, Caprylyl Glycol, Cellulose Gum, Disodium EDTA, Tartaric Acid, Cetyl Ethylhexonoate, Caprylyl/Capryl Glucoside, Butylene Glycol, Menthoxypropanediol, Menthyl Lactate, Adenosine, Aluminum Glycinate, Panthenol, Sodium Hyaluronate, 1,2-Hexanediol, Centella Asiatica Extract, Hydrolyzed Collagen, Dipotassium Glycyrrhizate, Arbutin, Houttuynia Cordata Extract, Alpha-Arbutin, Glutathione, Ascorbic Acid, Madecassoside, Polyglyceryl-10 Laurate, Acetyl Hexa peptide-8, Copper Tripeptide-1, Palmitoyl Pentapeptide-4, Tripeptide-1, Palmitoyl Tripeptide-1, Hexapeptide-9

Disclaimer: Ingredients are subject to change at the manufacturer's discretion. Actual packaging may vary, for the complete and up-to-date ingredients, refer to the product packaging. Please read labels, warnings and directions before use.
Active Glow UV Protective Patch 4-Pack
FAQ
Is Lapcos cruelty-free?
Yes, we provide cruetly-free care from hair-to-toe. We're proud to share that testing on animals in South Korea - where our products are researched, developed & manufactured - has never been tolerated.
Can I recycle your products?
Yes, all of our products are recyclable and we encourage everyone to recycle them to reduce our collective footprint on our shared planet. Simply wash out the product packaging and if the item is a bottle or jar, be sure to seperate its parts like the bottle from its cap or pump. For more information check in with your local recycling facility.
How do I know my skin type?
Skin concerns vary from person to person and season to season. Learn your skin type by washing your face and letting your complexion rest product free for a few hours. Check in again and notice whether your skin feels normal, dry, oily, or a combination of dry and oily in different areas. This will inform which formulations will be most impactful for your skincare routine. 
What makes a good skincare routine?
There's no perfect skincare routine for everyone, as every individual has their own skin concerns. The best regimen is one that targets your unique skin concerns, suits your personal lifestyle, and leaves you feeling your best.
Shipping
Fast shipping
We offer free USPS or UPS shipping to domestic customers on orders totaling over $45 USD - excluding tax & shipping cost. We also offer 2 day shipping for a flat rate of $20. Shipping to Hawaii, Canada, Alaska + Puerto Rico is a flat rate of $20. We do not offer international shipping at this time, but we're working on it.
Order tracking
When your order has been processed and shipped, you will receive an e-mail notification from us which will include the shipping details and the tracking number, so you can keep an eye on your order's estimated arrival.
Get in touch
We're here for you. Please reach out to hello@lapcosusa.com for any additional questions or concerns and our team will respond in about 2-3 business days.