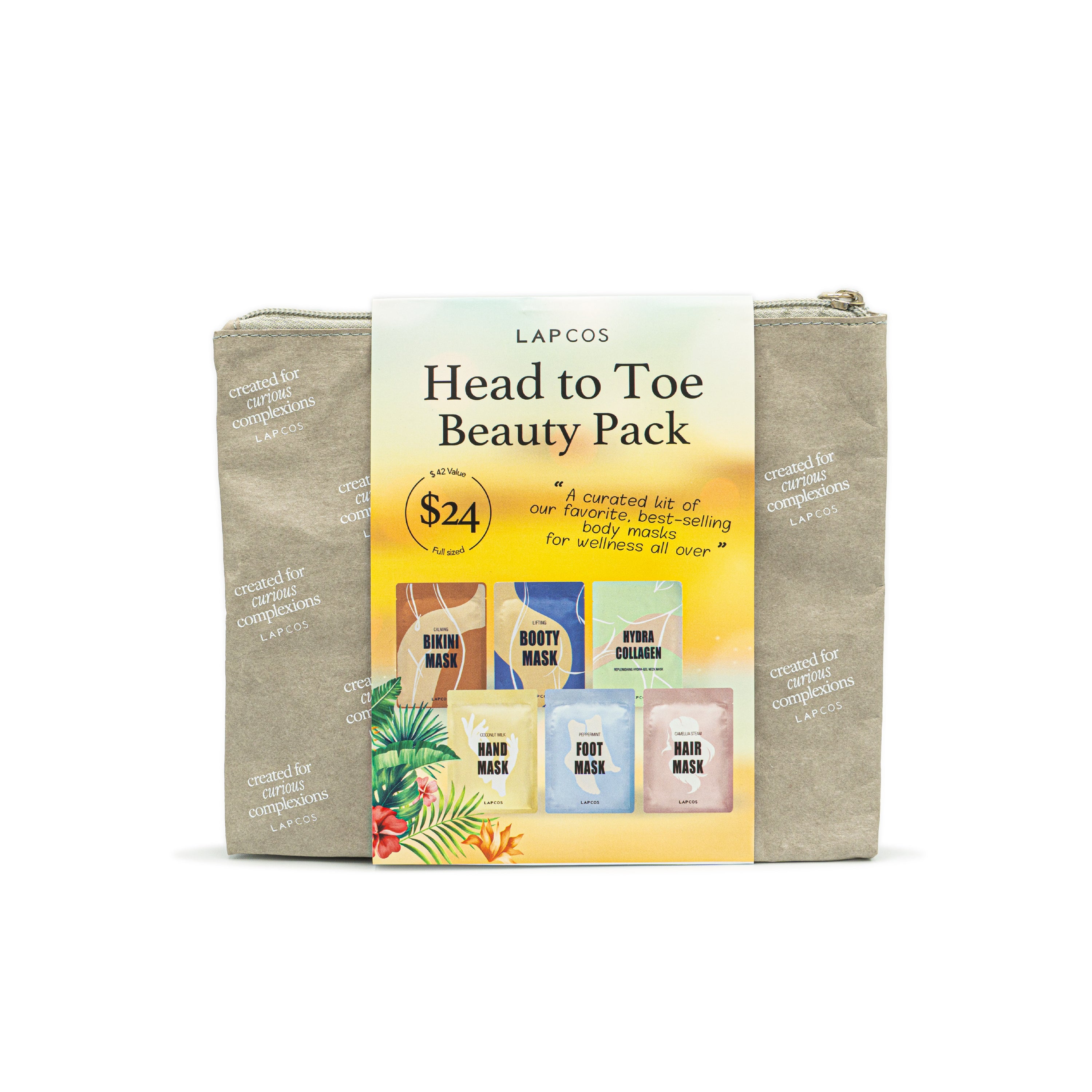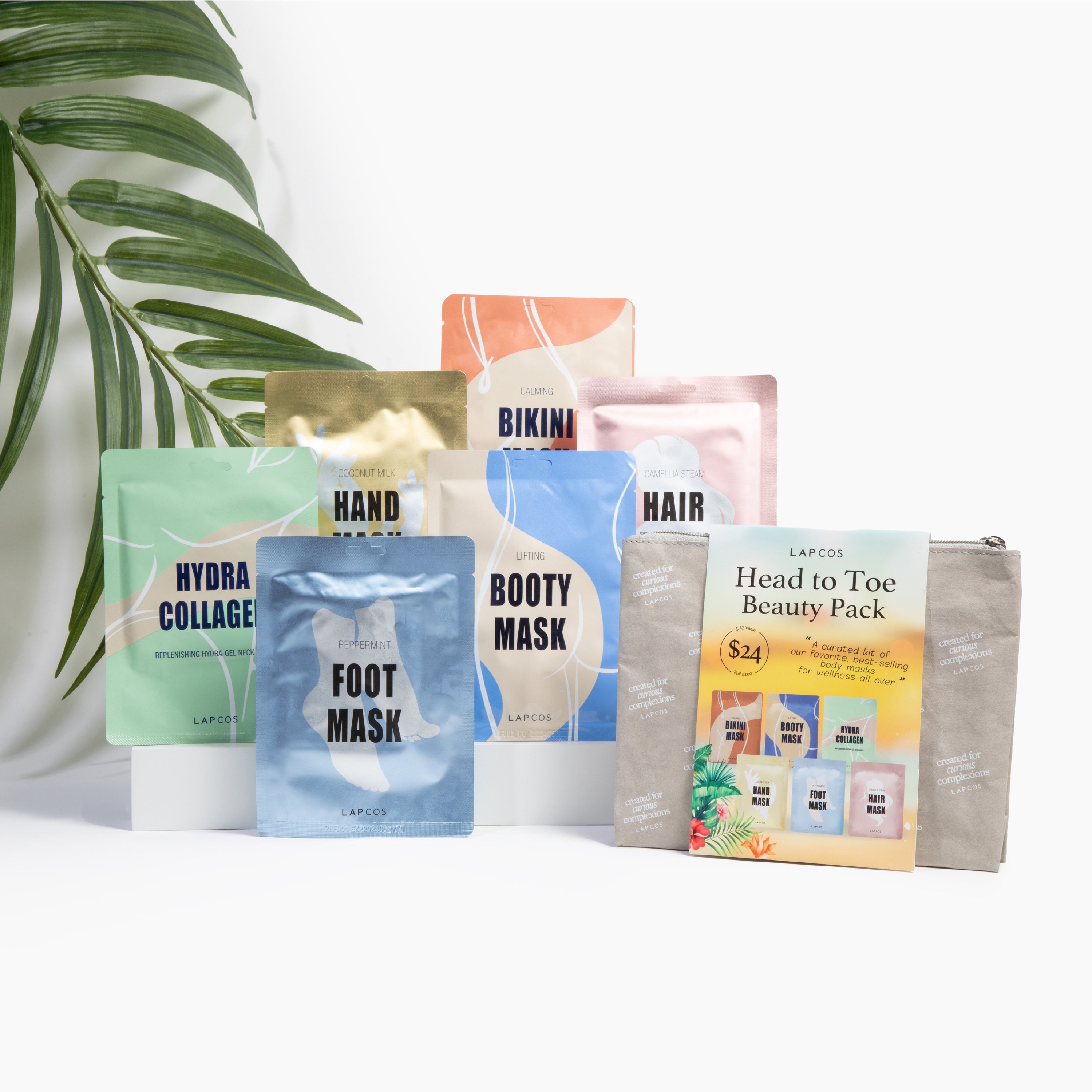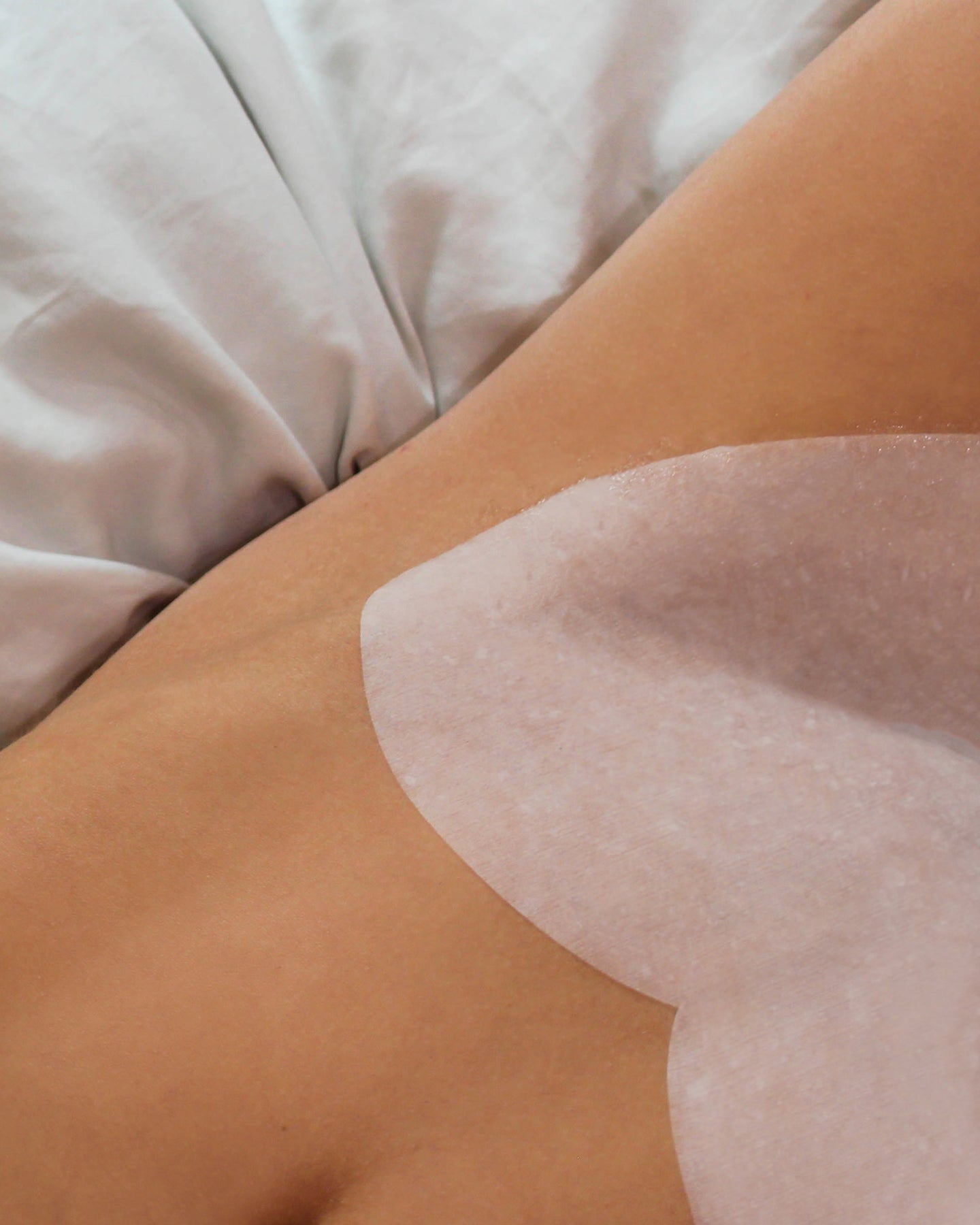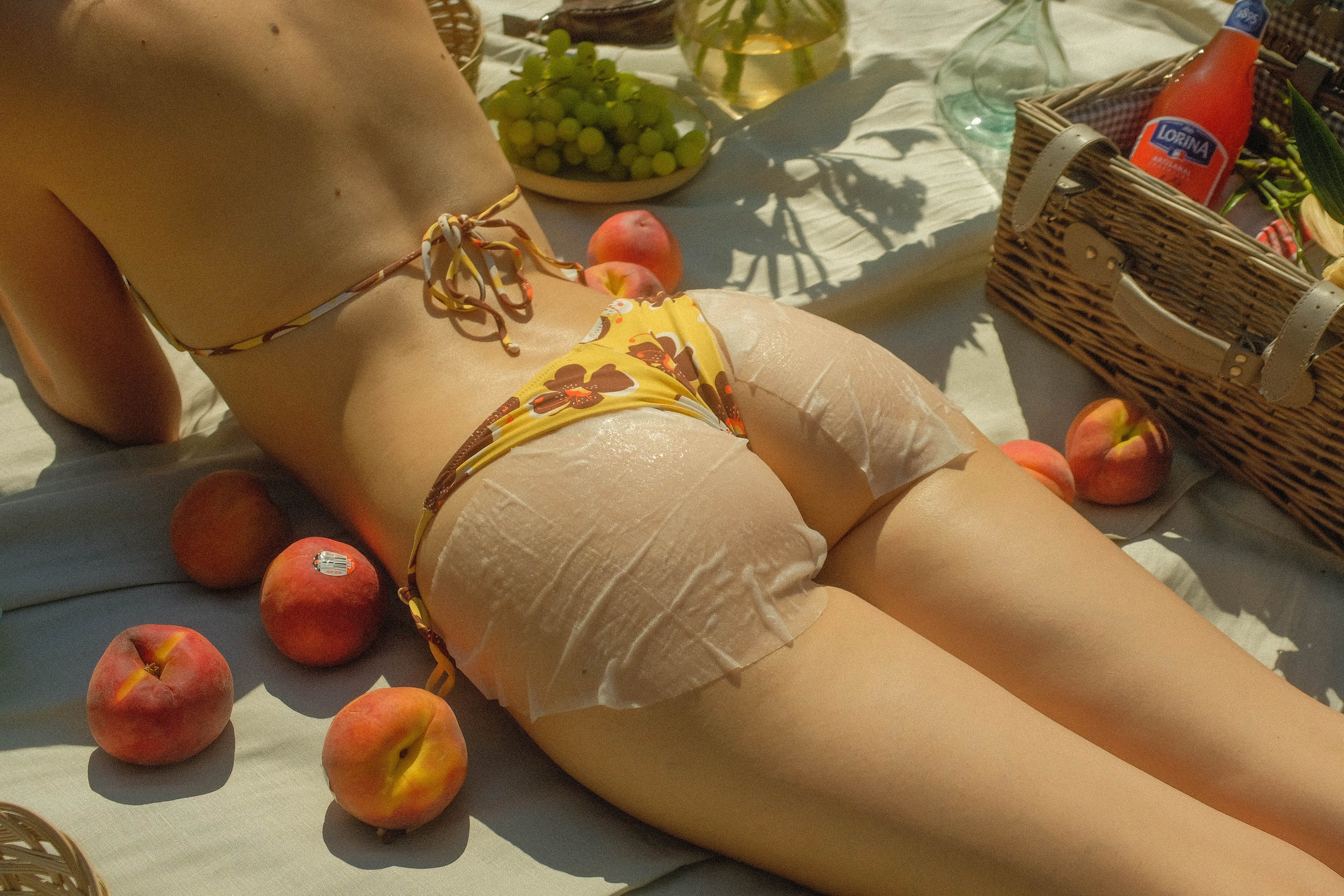 PSA: skin care is for everywhere. Thankfully, we have your all-access pass to headlining skin all over – our Head to Toe Beauty Pack, a curated kit of our favorite, best selling body, face and hair masks for wellness from top to bottom. This comprehensive glow system includes our Hair, Foot, Hand, Booty, Bikini and Neck Masks to help you care for and nourish your whole self.
Indulge your entire body in nature's finest properties, such as Hemp Seed Oil, Marine Collagen, Lavender, and Coconut, found in these gently targeted masks. Start with your crowning glory with our Hair Mask, and move your way down, never excluding the less front-and-center areas that often go untended and require gentle, targeted care. Super gift-worthy, present this beauty for everywhere edit to a loved one, pop it in your carry-on, throw it in your gym bag or save it for a self-care night in.
Benefits:
This must-have, 6-piece set has all the key elements of a comprehensive hair, face and body regimen

Delivers hydration to smooth and soften hair

Improves skin tone and texture to enhance a natural glow on your hands, feet, booty, bikini and neck areas
Hair Mask
A smoothing targeted hair mask powered by Camellia + Hydrolyzed Collagen that restores dry & damaged hair, improves texture and shine, and tames frizz and flyaways


Foot Mask
A soothing targeted foot mask powered by Peppermint + Lavender to offer relief and nourishment, allowing your feet to recover and rebuild.

Hand Mask
A softening targeted hand mask powered by Coconut Milk + Ceramides, rich in high levels of Vitamin C + E to help promote skin elasticity and flexibility.

Booty Mask
A lifting, tightening booty mask that drenches skin with a proprietary complex of 17 amino acids & patented Levan formula with powerful benefits for skin texture and elasticity.


Bikini Mask
A calming cotton sheet mask for the delicate bikini area, powered by Hemp Seed Oil, Aloe Vera and Grapefruit that protect, moisturize and restore the skin barrier for a silky satin-soft finish.
Neck Mask
A replenishing hydra-gel mask, formulated with Marine Collagen, Hyaluronic Acid and a Peptide Complex to protect, repair and smooth the thin, delicate skin on your neck.
FAQ
Is Lapcos cruelty-free?
Yes, we provide cruetly-free care from hair-to-toe. We're proud to share that testing on animals in South Korea - where our products are researched, developed & manufactured - has never been tolerated.
Can I recycle your products?
Yes, all of our products are recyclable and we encourage everyone to recycle them to reduce our collective footprint on our shared planet. Simply wash out the product packaging and if the item is a bottle or jar, be sure to seperate its parts like the bottle from its cap or pump. For more information check in with your local recycling facility.
How do I know my skin type?
Skin concerns vary from person to person and season to season. Learn your skin type by washing your face and letting your complexion rest product free for a few hours. Check in again and notice whether your skin feels normal, dry, oily, or a combination of dry and oily in different areas. This will inform which formulations will be most impactful for your skincare routine. 
What makes a good skincare routine?
There's no perfect skincare routine for everyone, as every individual has their own skin concerns. The best regimen is one that targets your unique skin concerns, suits your personal lifestyle, and leaves you feeling your best.
Shipping
Fast shipping
We offer free USPS or UPS shipping to domestic customers on orders totaling over $45 USD - excluding tax & shipping cost. We also offer 2 day shipping for a flat rate of $20. Shipping to Hawaii, Canada, Alaska + Puerto Rico is a flat rate of $20. We do not offer international shipping at this time, but we're working on it.
Order tracking
When your order has been processed and shipped, you will receive an e-mail notification from us which will include the shipping details and the tracking number, so you can keep an eye on your order's estimated arrival.
Get in touch
We're here for you. Please reach out to hello@lapcosusa.com for any additional questions or concerns and our team will respond in about 2-3 business days.