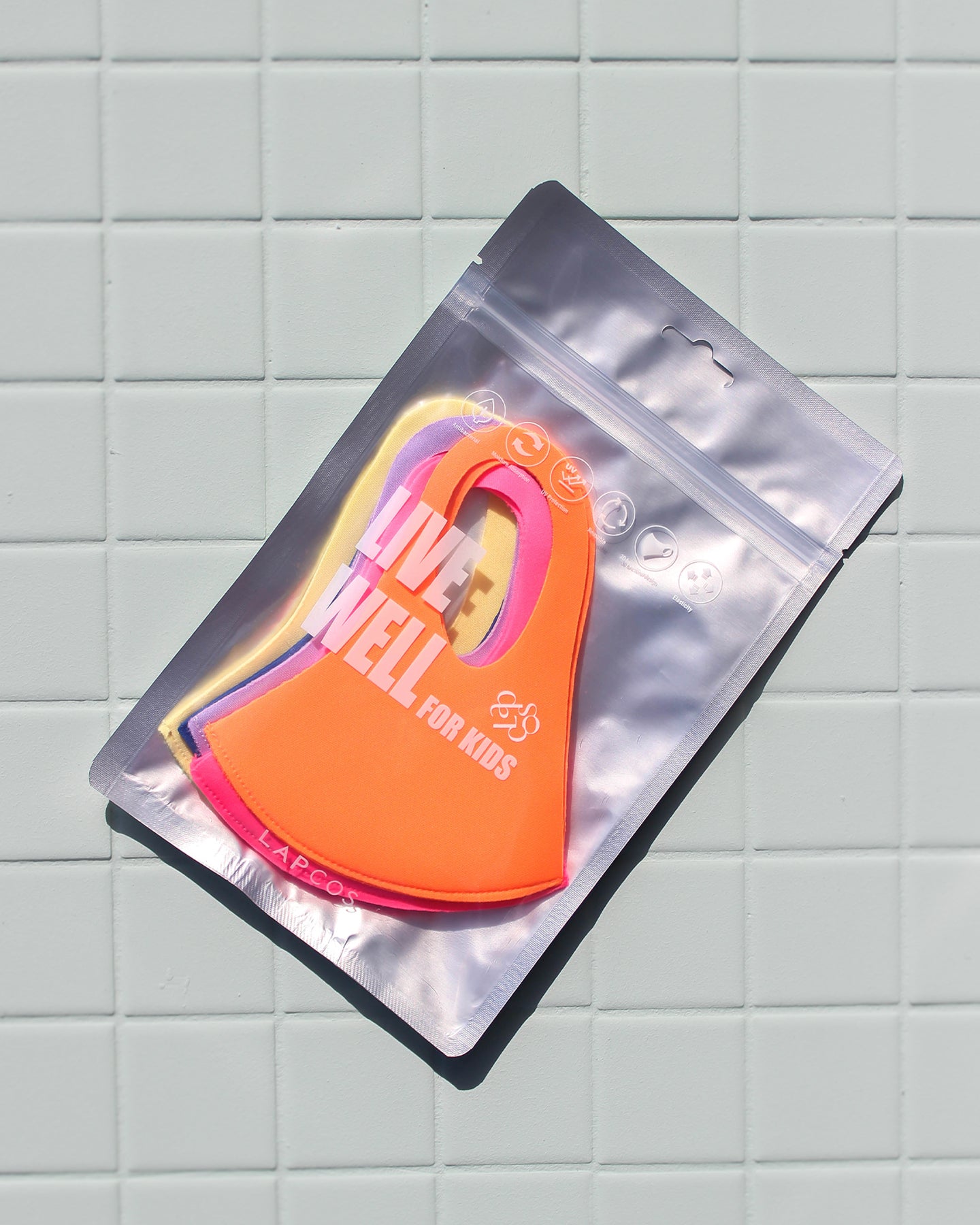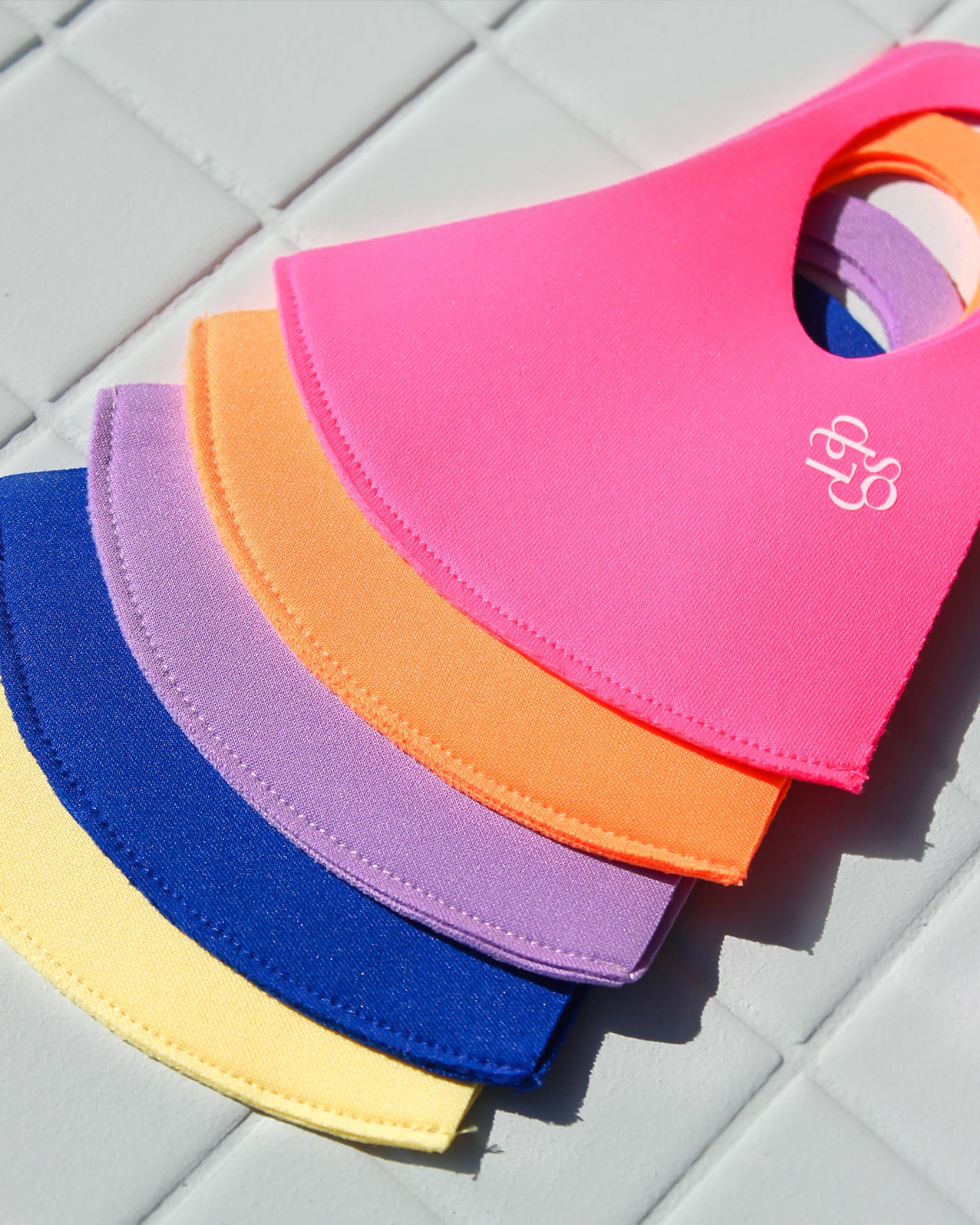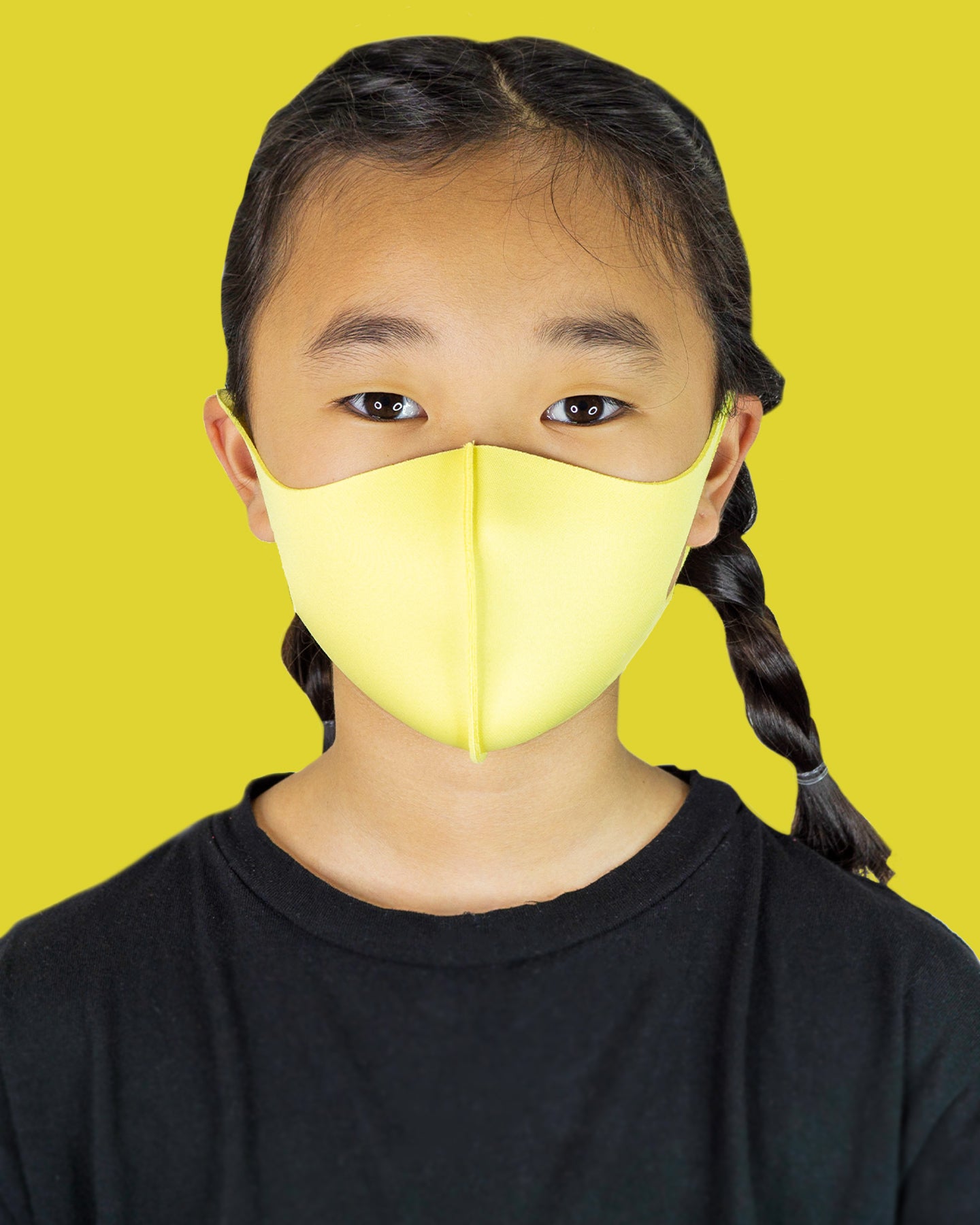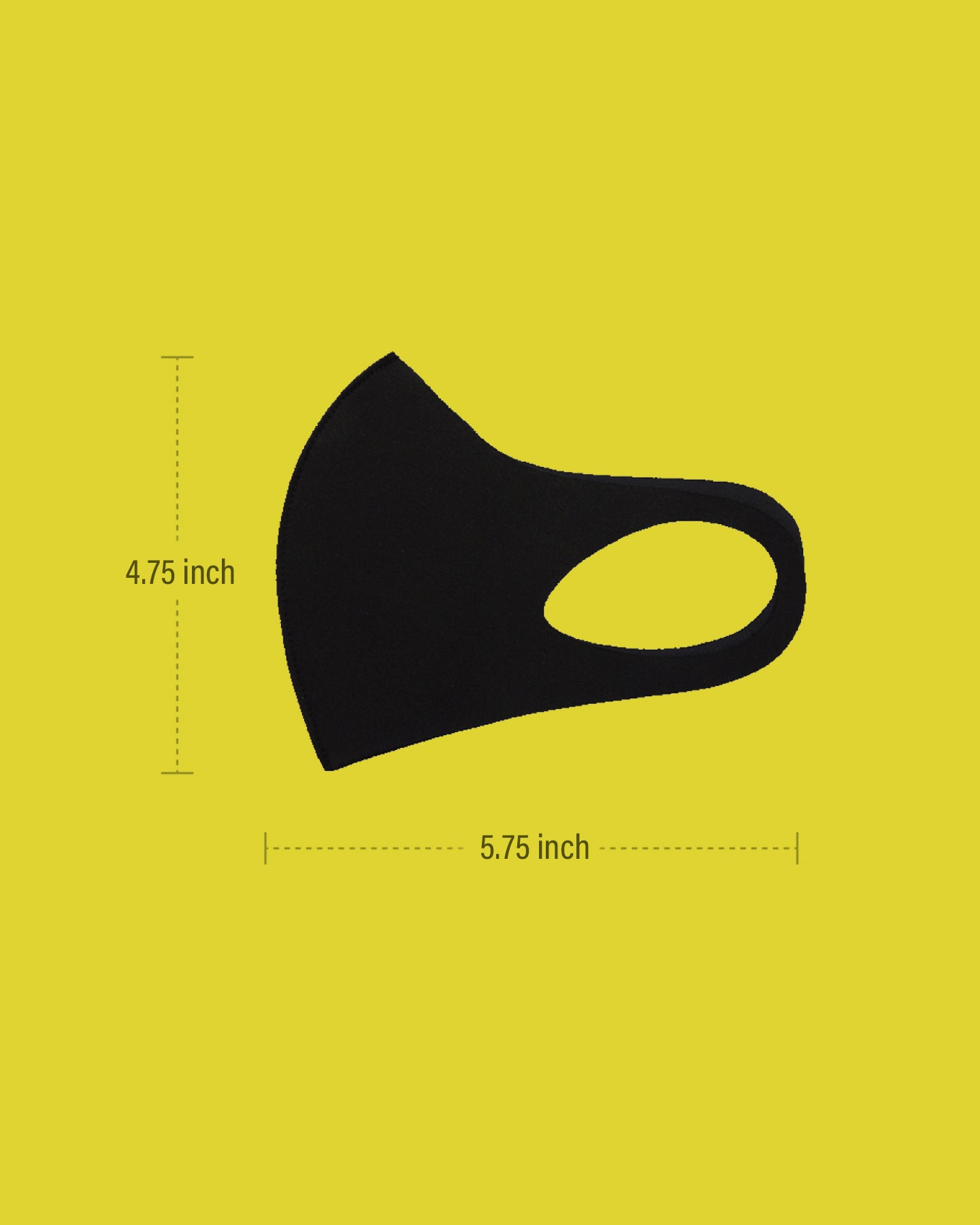 Live Well Facemask Set For Kids
$7.50
Regular price
$15.00
Subscription • Save
Description
How to use
Details
Our protective Live Well Face Masks for Kids are incredibly lightweight, yet also provide the utmost protection for even the pickiest little ones. The mask's stretchable, form-fitting material was specifically created with innovative technology in Korea to provide 99.9% UV protection, all while remaining easy to breathe and move, making it approved by both parents and kids themselves.
Soft with a stable fit and slip-on convenience, the unique design provides excellent adhesion around the nose and chin to defend against unwanted air borne particles and environmental pollution. ur Live Well Face Masks for Kids Pack is inclusive of five bright, fun colors to help children get excited about safety and protection, and look forward to putting on their face masks every day.
This set comes with 5 face masks in 5 colors; Tangerine, Sunshine, Bubblegum, Lavender + Sky.
Benefits: 
+ 99.9% UV Protective
+ Quick-dry Material
+ Stretchable, comfortable fabric
+ Easy to store, carry and wear
+ Reusable
1. To wear, hold the mask by both ear loops and place one loop over each ear
2. To wash, hand wash with warm water and soap or hand-wash detergent 
3. Wet the mask and rub with soap until you create a lather. For the utmost protection, soak the mask in hot water and soap for 30-40 minutes
4. Rinse and hang dry
Fabric Content: 90% Polyester, 10% Polyurethane
Caution:
This face mask is NOT intended for healthcare professionals, it is created for personal daily use to help deter the spread of airborne germs. The mask should be washed each time after use and utilized in conjunction with CDC guidelines, including social distancing, frequent hand washing, and avoiding touching your face. Do not machine wash.
Model is nine years old. 
Live Well Facemask Set For Kids

$7.50

Regular price

$15.00
FAQ
Is Lapcos cruelty-free?
Yes, we provide cruetly-free care from hair-to-toe. We're proud to share that testing on animals in South Korea - where our products are researched, developed & manufactured - has never been tolerated.
Can I recycle your products?
Yes, all of our products are recyclable and we encourage everyone to recycle them to reduce our collective footprint on our shared planet. Simply wash out the product packaging and if the item is a bottle or jar, be sure to seperate its parts like the bottle from its cap or pump. For more information check in with your local recycling facility.
How do I know my skin type?
Skin concerns vary from person to person and season to season. Learn your skin type by washing your face and letting your complexion rest product free for a few hours. Check in again and notice whether your skin feels normal, dry, oily, or a combination of dry and oily in different areas. This will inform which formulations will be most impactful for your skincare routine. 
What makes a good skincare routine?
There's no perfect skincare routine for everyone, as every individual has their own skin concerns. The best regimen is one that targets your unique skin concerns, suits your personal lifestyle, and leaves you feeling your best.
Shipping
Fast shipping
We offer free USPS or UPS shipping to domestic customers on orders totaling over $45 USD - excluding tax & shipping cost. We also offer 2 day shipping for a flat rate of $20. Shipping to Hawaii, Canada, Alaska + Puerto Rico is a flat rate of $20. We do not offer international shipping at this time, but we're working on it.
Order tracking
When your order has been processed and shipped, you will receive an e-mail notification from us which will include the shipping details and the tracking number, so you can keep an eye on your order's estimated arrival.
Get in touch
We're here for you. Please reach out to hello@lapcosusa.com for any additional questions or concerns and our team will respond in about 2-3 business days.